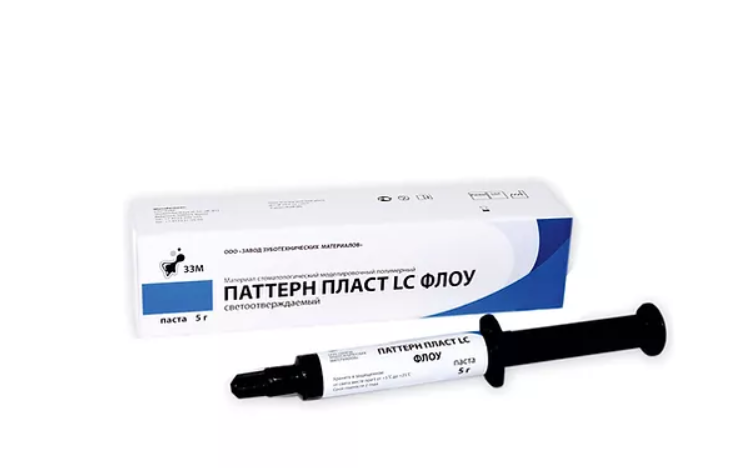 PURPOSE
– modelling of secondary parts of telescopic crowns, inlays, onlays, various parts of clasp  prostheses;
– modelling of adhesive bridges of the mery-land type;
– modelling of crown-root inlays;
– modelling of structures during post-implant prosthetics;
–  making  of  temporary  joints  of  soldered structures;
– blocking undercuts, etc .;
–  making  of  pin  structures  using  the  direct method.
FEATURES
– light-cured, made in the form of paste based on methacrylate oligomers.
The materials are ready-to-use painted light-cured pastes which include: polyurethane
acrylate; light curing activators; stabilizers; technological additives providing optimal consistency; dye.
The materials have the following advantages:
short cure time;
low polymerization shrinkage;
easy modeled and applied directly from the nozzle of dosing syringe;
well distinguishable on the model;
after curing easy processed with abrasive tools;
burn without residue during heating of the mold.
Materials cure under the influence of light source emitting in the wavelength range of 360 –
500 nm.
PACKAGE
Paste (syringe) (5 g) – 1 pc.
Needles – 3 pc.