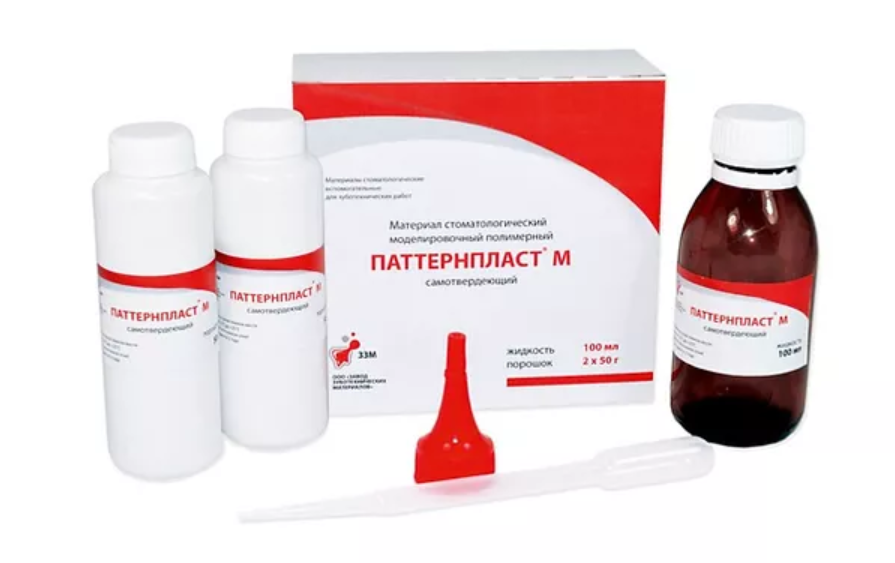 PURPOSE
Modelling:
– inlays and overlays, lingual and vestibular arches, clasps and splint arches, as well as other parts of arch prostheses;
– secondary parts of telescopic crowns;
– adhesive bridges of the meryland type;
– crown-root inlays;
– constructions for post-implant prosthetics.
FEATURES
Self-curing resin, which is white powder and red liquid, where methyl methacrylate is used as the main component of the liquid. This type of resin is distinguished by short gel formation and polymerization time, low polymerization shrinkage, and almost complete absence of ash after the model burns down.
When modelling, the resin holds well on the model and contrasts with it due to its red color.
PACKAGE
Flask with liquid (100 ml ) – 1 pc.
Flask with powder (2 х 50 g) – 1 pc.
Pipette – 1 pc.
Spoon/dosing cap – 1 pc.